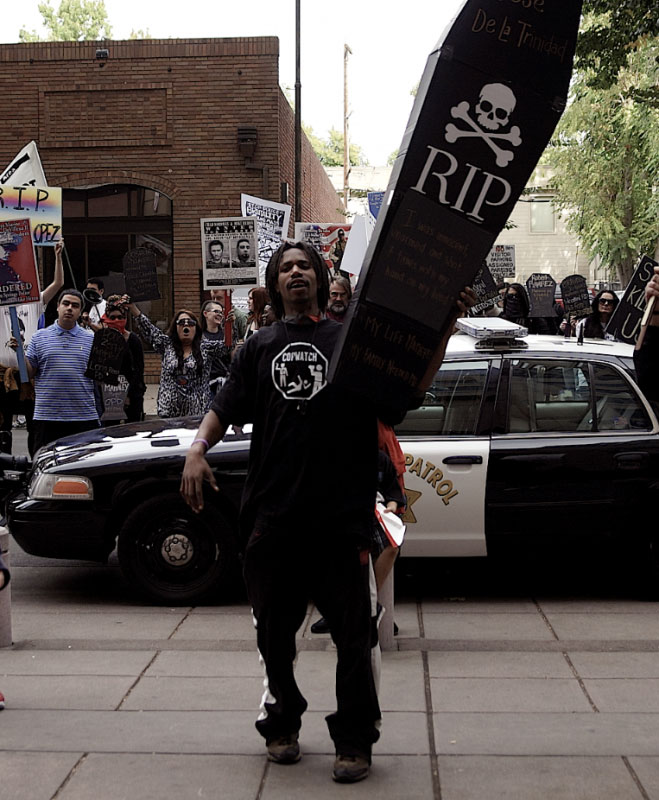 Written by Jerry Ashton
A "National Day of Protest to Stop Police Brutality, Repression and Criminalization of an Entire Generation," will be arriving at major cities and towns across the U.S. in a nationwide call to action.
Overseen by the October 22 Coalition, the action is expected to be a historic condemnation of the Department of Justice for its 19-year history of failures to collect and share statistics on the use of excessive force by police officers, even though this action was mandated by "The Violent Crime Control and Law Enforcement Act of 1994," the largest crime bill in U.S. history.
But, resistance on the part of local police departments, and a lack of enforcement — interest? — by the Justice Department's Civil Rights Division, effectively neutered the legislation. Because of this there is no central reporting authority, although FBI statistics point to at least 500 citizens killed every year by law enforcement.